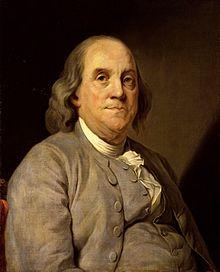 Oveview
The autobiography of Benjamin Franklin is arguably the first of its kind. It was originally written for Mr. Franklin's son so he would know the story of his father's life. The first part was written about his upbringing until he was almost 30 years of age. The second part continues until the year 1757 but was written at a much later period in Mr. Franklin's life. There are very noticeable writing differences between these times making it seem like a different author had continued the story.
As you would expect, the autobiography is filled with fascinating stories, important morals, and prudent observations. Mr. Franklin is very humble while quickly glossing over his achievements that happened to change the world. He had done so much in his life and while I thought I knew all there was to know about the man, in the end, I found that I knew very little. We all know about his experimentations with electricity and Poor Richard's Almanac, but did you know he created one of the first volunteer fire departments? Did you also know he created one of the first subscription libraries? What about his invention the Franklin Stove or his enhancement of city lighting?
One of my favorite quotes is contained in this book. A quote by the ingenious Alexander Pope:
Men must be taught as if you taught them not,
And things unknown propos'd as things forgot;
Another excellent quote:
He that has once done you a kindness will be more ready to do you another, than he whom you yourself have obliged.
His knowledge of interacting with people is extremely refreshing. I almost felt like I was reading and short version of "How to Win Friends and Influence People". I'm sure Dale Carnegie had gained a lot of his information from reading about Mr. Franklin's life.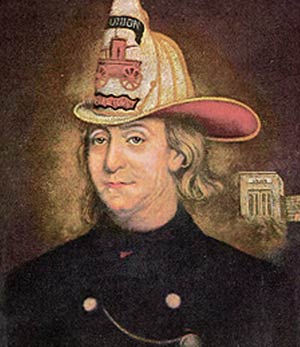 My Rating
I'm rating this book a 4 out of 5. The first half of the autobiography is extremely entertaining, but the second half becomes rather dull. I do wish he continued writing the biography to include the American Revolution, but alas, it is forgotten.